I have always wanted to make adorable baby hats. Babies wear hats all year long – fuzzy hats, wool hats, fleece hats, baseball hats, bucket hats, you name it! Hats keep their little heads warm but also protect them from the harmful effects of the sun.
This week I found a pattern that I will share my review of today. It's Kwik Sew 3989 and it's a really darling little hat. This hat can be made plain or with one of 4 flowers (pattern included). I decided to do plain because I was using a rather lively patterned fabric.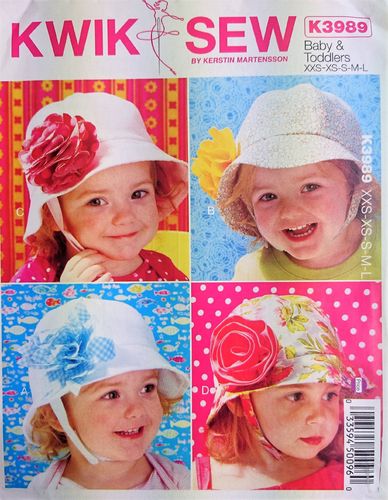 This hat took me about 40 minutes to make. In sewing terms, that's "kwik" indeed! I love the hat pattern.
I made this in size L (the largest size, unfortunately) because it's a gift for Connor's friend who is turning 1 this week! Happy Birthday, Brooke!
I did lengthen the chin strap as well. It's adjustable because it has a velcro closure, so you could also make it a little more snug. If the strap is too snug it may be uncomfortable for the baby or the Velcro may irritate their delicate skin.
My model today is a coffee tin.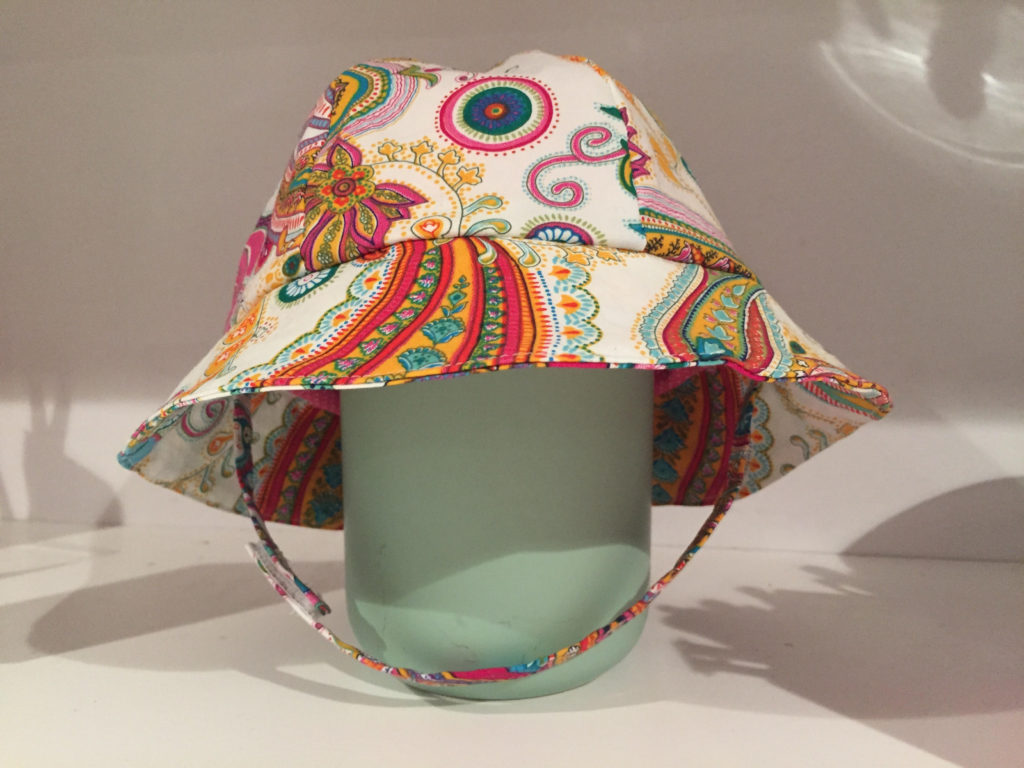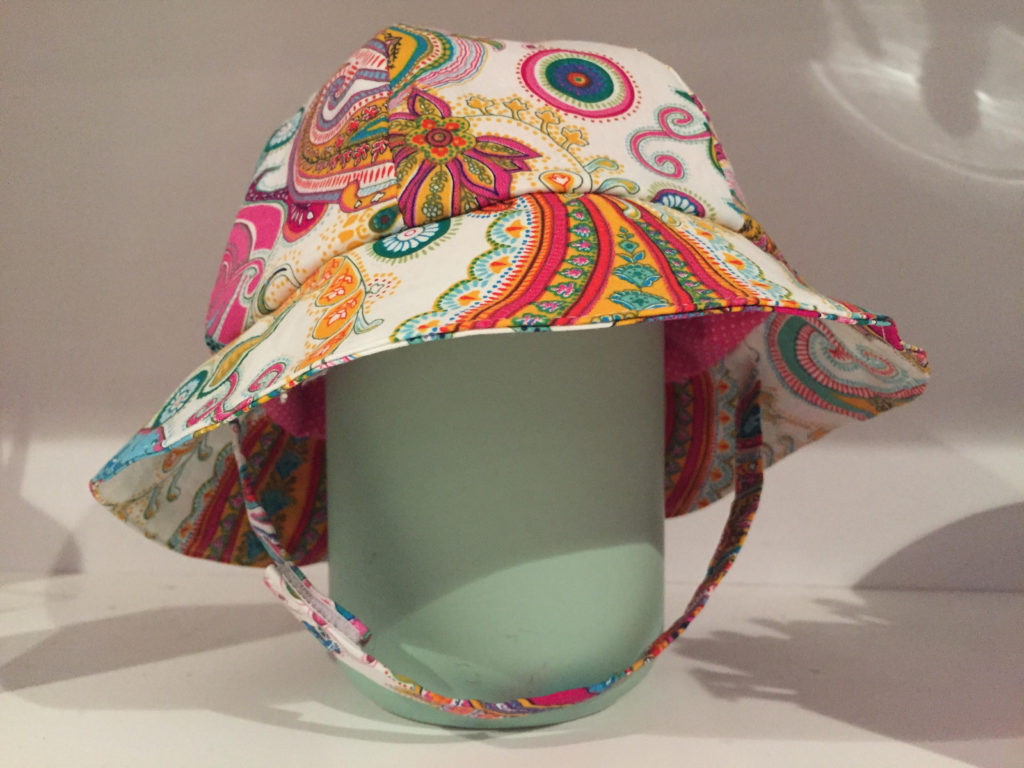 This pattern was  easy and quick. The instructions were extremely easy to follow and I was able to make a second hat a little quicker than the first.
For this pattern you need 0.8 metres of fabric (0.5 metres for hat, 0.3 metres for lining), with 0.4 metres of interfacing, plus a very small piece of Velcro. If you're an avid sewist there's an excellent chance you can make this hat from scraps in your stash.
I will remake this hat soon in a more neutral print, and *possibly* do a couple for my son.
I hope you've enjoyed this pattern review. Happy Sunday!
Heather