Last year I had the pleasure of making a tutu for one of my favorite little babies who was turning 1 year old ( https://makelifecrafty.com/diy-tutu/ ). 2019 brought another opportunity as her sweet little sister celebrated her first birthday, so I jumped at the chance to take on another tutu project!
These photos were taken by Melanie Courage Photography and are being used with her permission.
In making the first tutu (above) I focused more on texture and the color pink – little Emily's favorite! In making the second tutu I went more for color variation and put some purple in there – little Riley's favorite!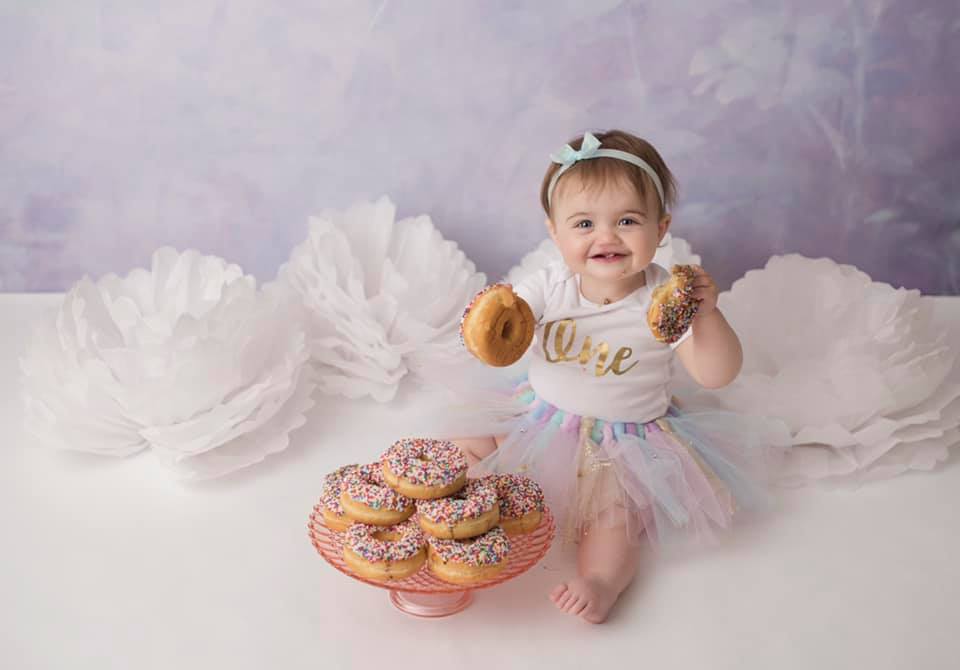 For Riley's tutu I went with a little less fullness so all of the colors would show a bit more individually. Instead of purchasing tulle on a bolt at Fabricville for this one, I went with tulle on a roll (conveniently cut into 6″ wide strips) that I found at Michael's. This certainly reduced the time it took to create the tutu. It was perhaps a little bit stiffer to work with than tulle on a bolt, but I think you will agree that they are both adorable.
Thanks for checking out my post today!
Heather