I've been hoarding patterns from Suzy Quilts for some time now, with the best intention of finally trying each one out. Life has been busy through the pandemic – working and parenting at the same time can be exhausting, and most evenings I'm too tired to sew. Hopefully we are in the home stretch now and life can get back to (something resembling) normal.
A couple of weeks back I decided to try out the Sugar Pop quilt by Suzy Quilts. I am absolutely in love with this pattern! I am drawn to more geometric quilts – lines, edges, points, etc. I've had this pattern for quite some time but it looked a little intimidating. I sometimes get lost in the process of trying to match colors and patterns.
This is a TRUE de-stash quilt pattern if I've ever seen one. The pattern comes in 3 versions – pillow, throw quilt, baby quilt.
The amount of each fabric required for any of these versions is minimal, and you get to choose 7 colors/patterns to build this incredible pattern. I went bright and colorful with this creation, but I do think this would look pretty awesome done in all different shades of a single color. Or black, white and multiple shades of grey.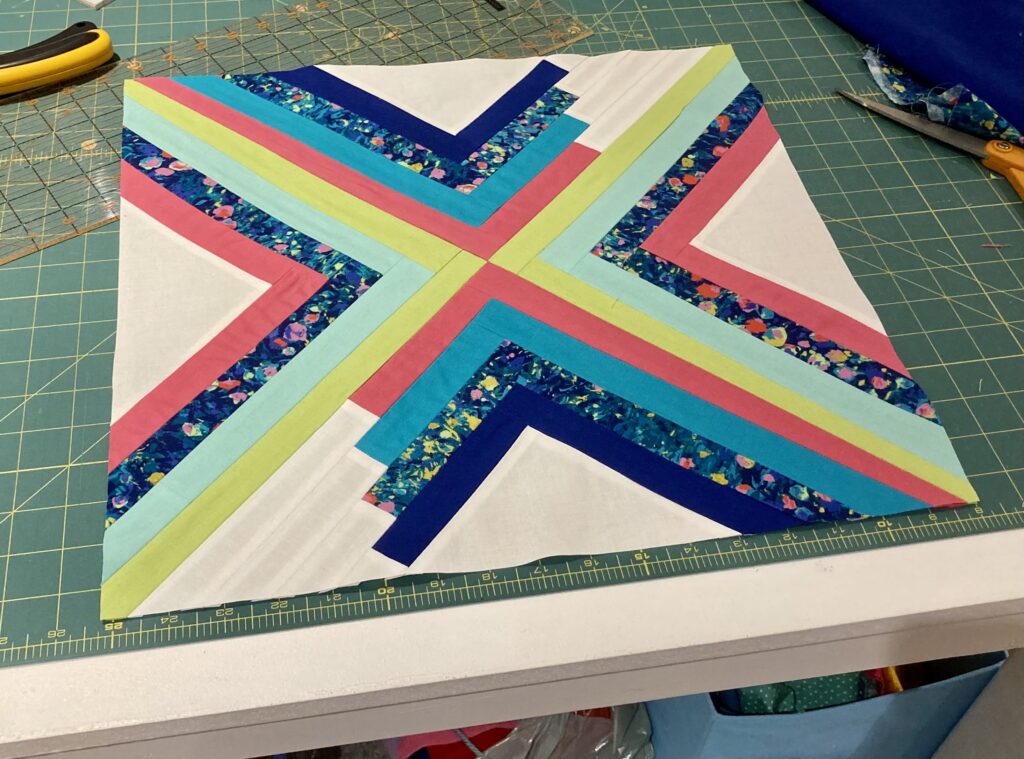 I decided to quilt the top before turning into a pillow. I used two layers of thin 100% cotton batting, and I backed it with a piece of cotton. This didn't require quilting, but it sure turned out well.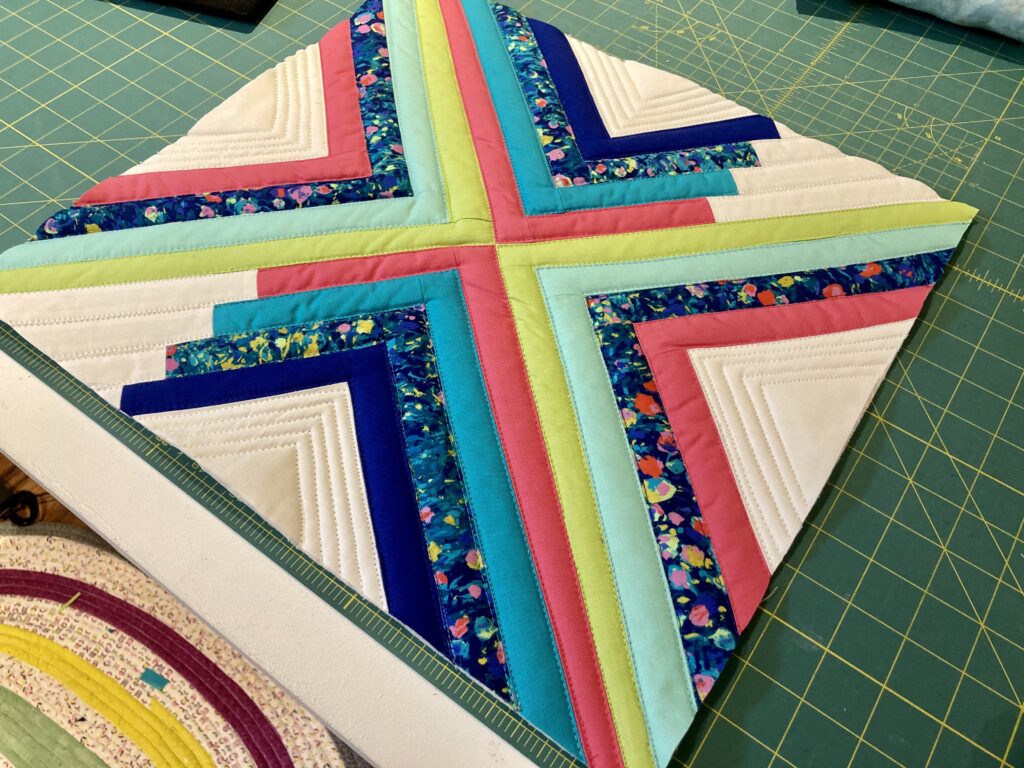 Here's a quick look at the back, so you can see how much quilting I did.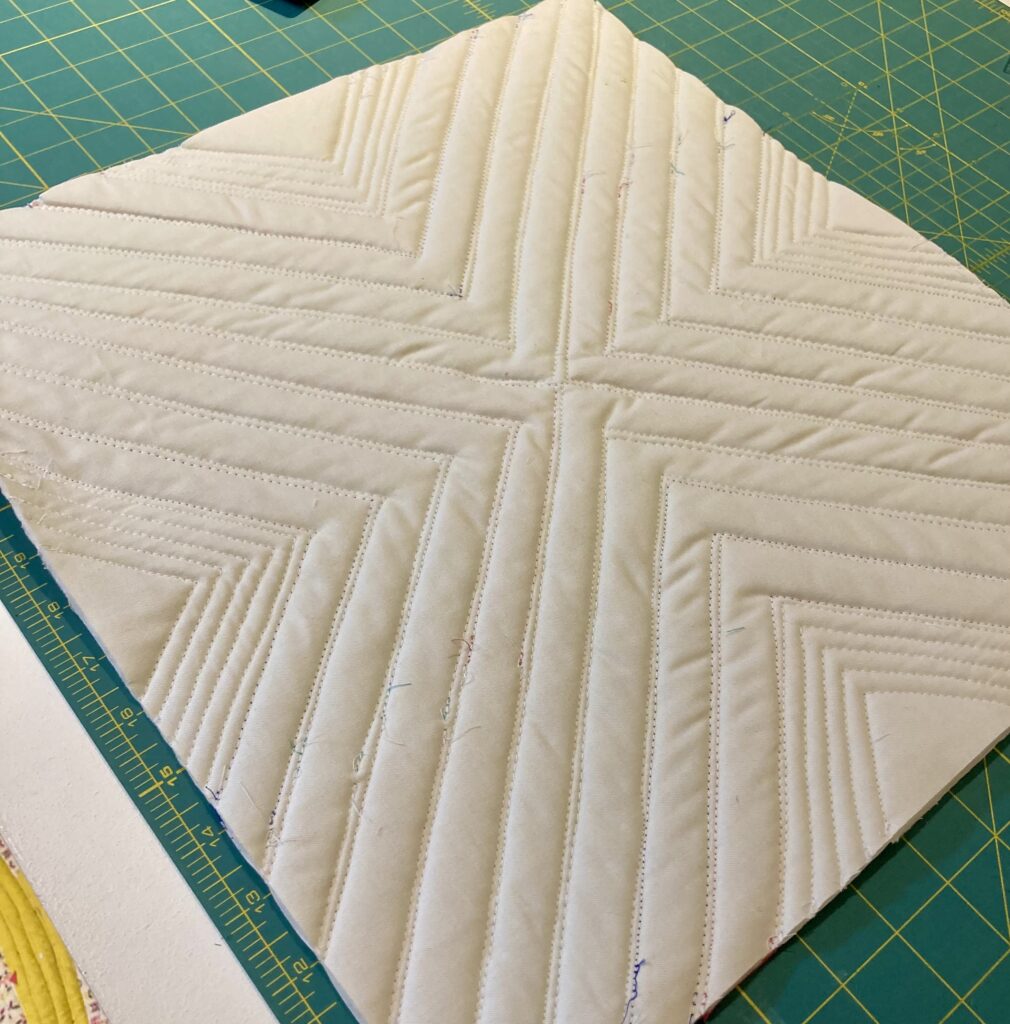 I turned this into a pillow by using a little medium weight denim on the back (with polka dots!)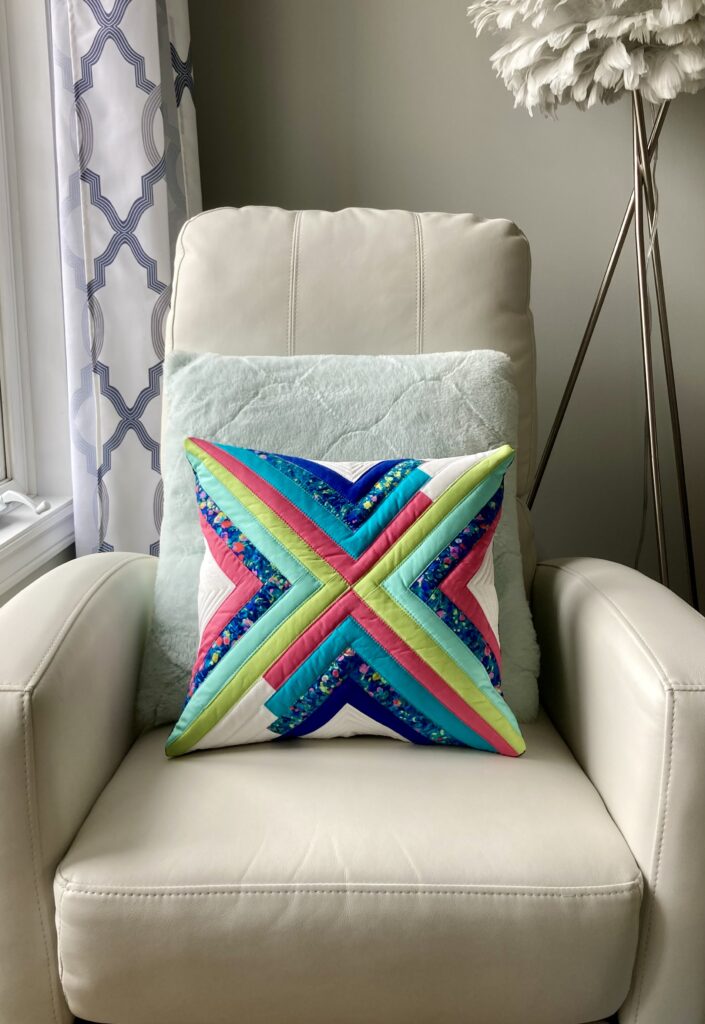 I have the throw blanket (top) completed but it's not assembled with batting and backing yet. Looking forward to having both of these beautiful pieces displayed on my couch in the coming weeks!
Check out Suzy Quilts for more adorable patterns available for instant download.
Thanks for stopping by today!

Heather