As all cool toddlers do these days, my son has a learning tower. This tower allows him to reach the countertops and sink in the kitchen so he can help with baking, meal prep or dishes. Picture a 3-year old doing dishes while holding the water sprayer…. "helper" indeed.
I bought the tower second hand, and it was stained a dark brown color, which matched our kitchen so I thought it was pretty neat. But kids usually love bright colours, and I was really in the mood to paint something. I set out to find a Rustoleum spray paint in a fun color, but the store didn't have any. The associate talked me into chalk paint.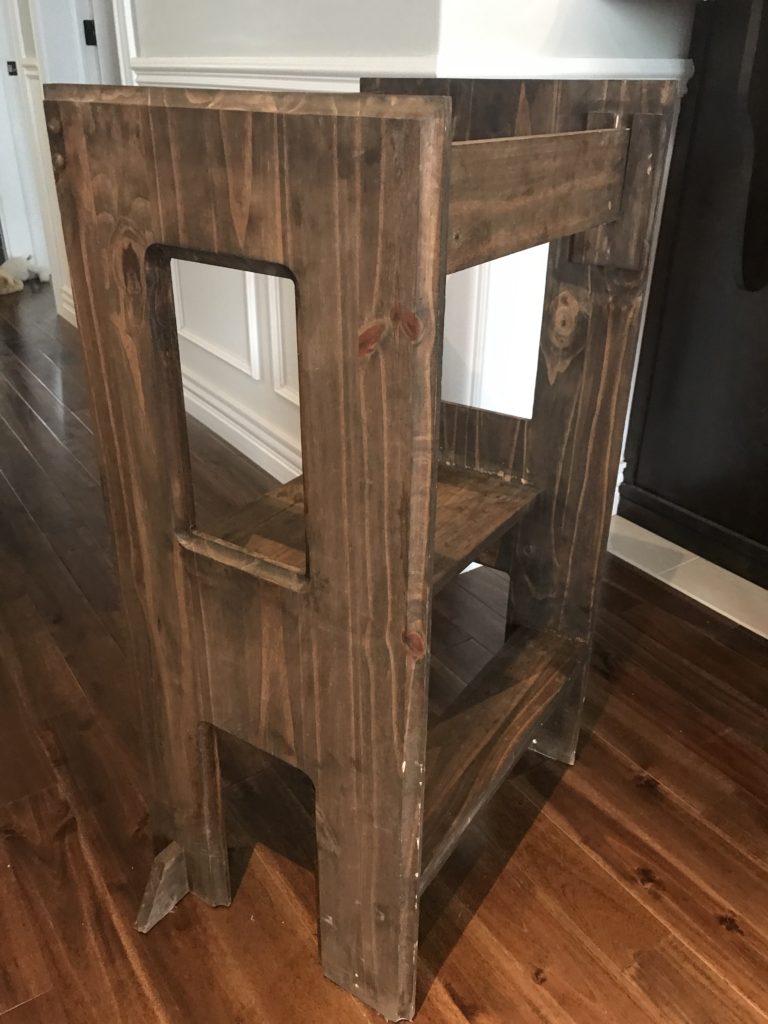 At the Paint Shop, the associate explained I would need chalk paint, sealer and a special brush. Chalk paint is very dry, not at all durable, and it's nearly impossible to clean. Learning towers get covered in flour, sugar, butter, etc all the time so they NEED to be washable. The sealer would help there. And the lady at the store swore by the special paint brush to help reduce paint strokes.

I found a really lovely, bright teal paint and an eggshell-finish sealer.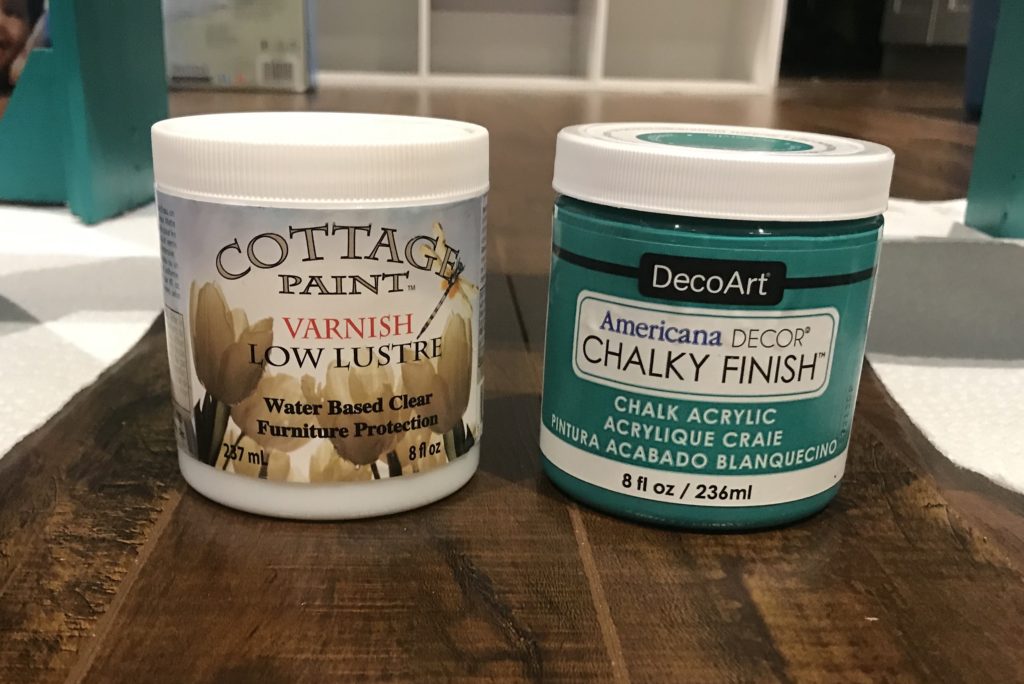 I started by washing the tower with a good cleanser, and then I let it fully dry. I ran over the tower with a dry towel to make sure I got all the dust off.
Chalk paint dries quickly and is pretty thick, so no priming needed. I gave the tower 2 coats of chalk paint before doing two coats of the sealer. I did a coat of chalk paint at dinnertime one day, a second coat at lunchtime the next, and then waited a day between coats of the sealer.
Once the sealer dried, it was ready to use!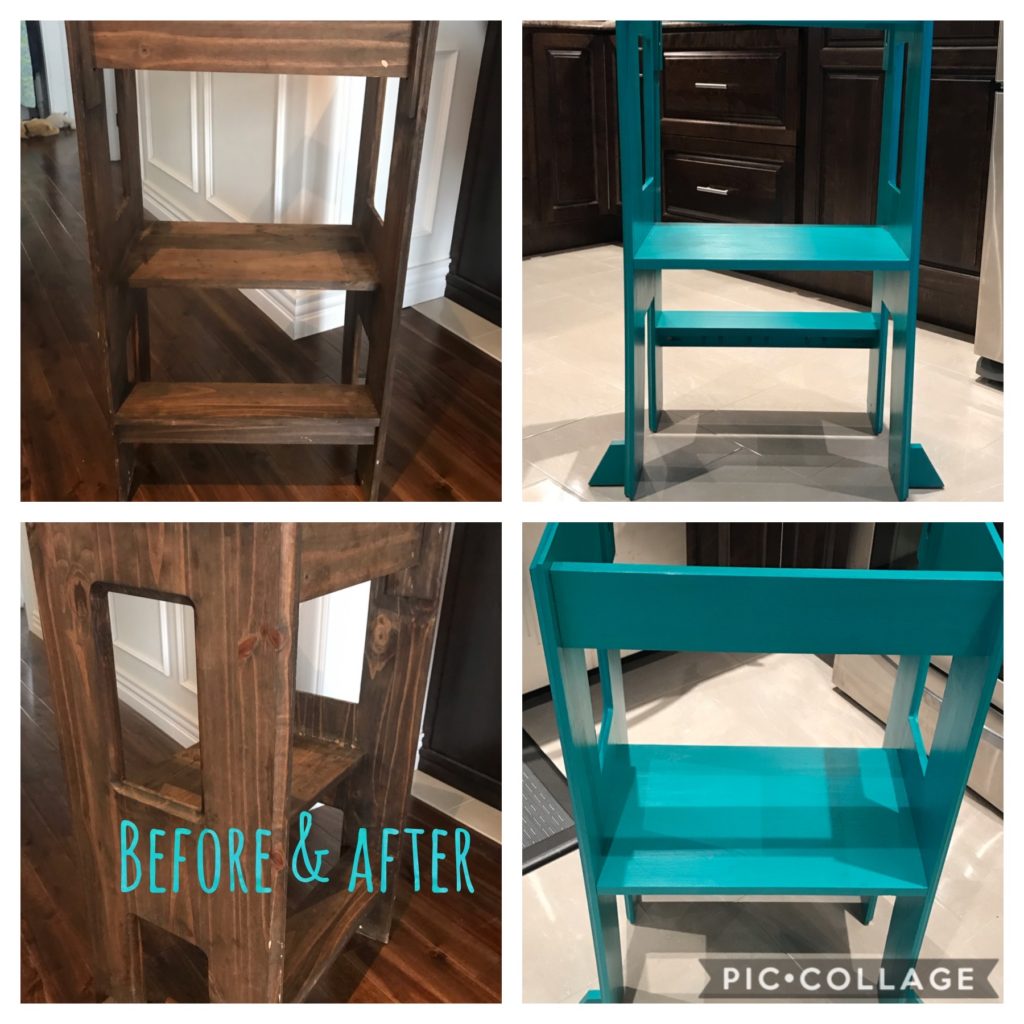 Now. Here's what I have to say about this project:

I don't love working with chalk paint. I mean, it was okay. But a couple of times, between coats, I would simply touch it with my nail and it would scratch off. It's beyond delicate.
The top coat was nice to work with, but it remains tacky. When my son steps on it, his feet kinda "stick" to it.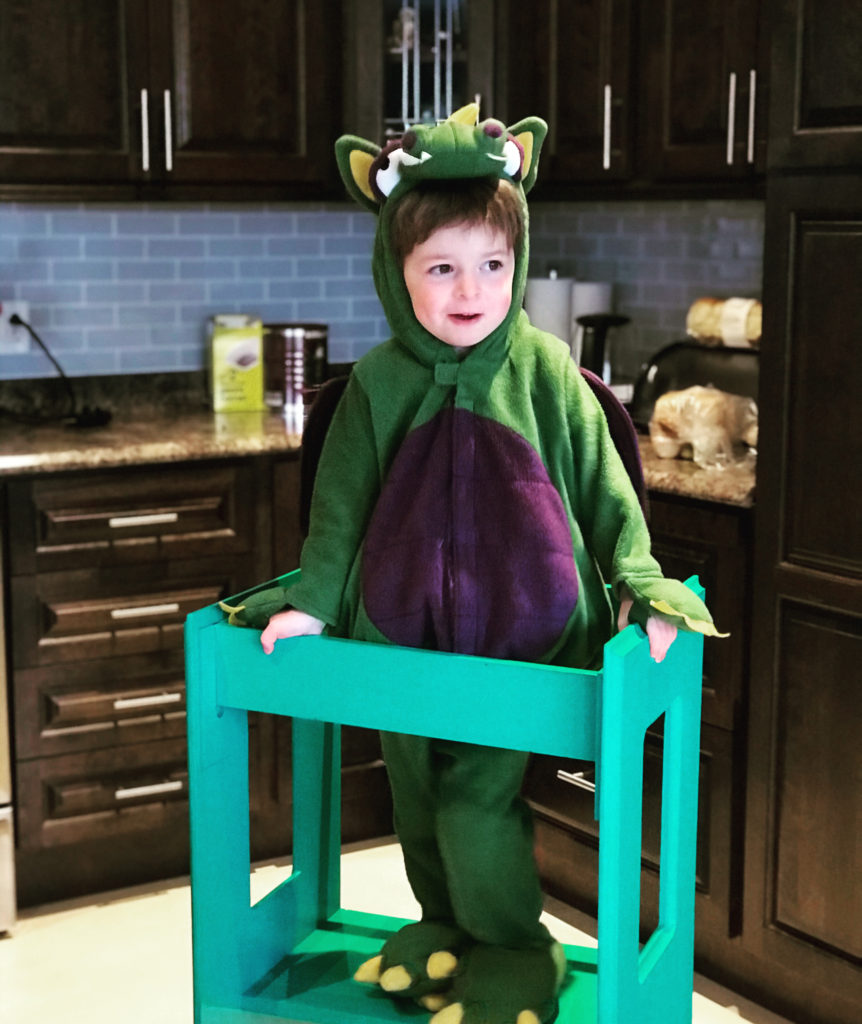 It gave his learning tower a gorgeous pop of color, but next time I do something like this I'm going to test out the Rustoleum line.
Thanks for stopping by today 🙂
Heather